Shenzhen City Industrial Co., Ltd. Contact: Liu Jinrong Fixed: 075529966071
Mobile: 13510810460
Fax: 075529966073
Address: 5th Floor, Building 3, Guangyu Industrial Park, Xixiang Street, Baoan District, Shenzhen

Electronic cigarette anti-counterfeiting label
Electronic cigarette anti-counterfeiting label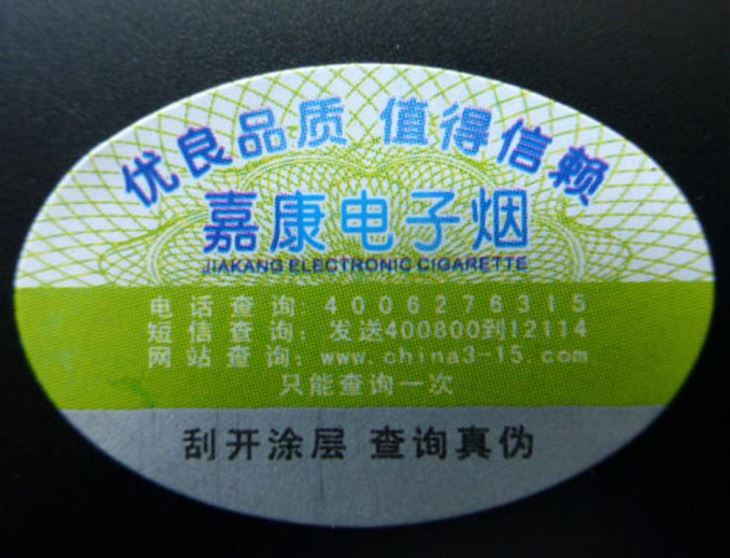 The electronic cigarette anti-counterfeiting label is an anti-counterfeiting label formed by the anti-counterfeiting label factory based on the characteristics of one object and one code. Consumers only need to use the anti-counterfeiting information on the query label to check the authenticity of the product.
E-cigarette anti-counterfeiting labels have the following advantages:
One is to facilitate query: users can easily query the authenticity of the product by using a mobile phone;
The second is to enhance the visibility of corporate products and brand publicity: consumers can interact with the company while checking product information to enhance users' trust in the brand;
The third is to collect user data: through anti-counterfeiting inquiries, merchants can count the number of consumers, consumption behavior, etc., and obtain information about consumers' responses in real time;
The fourth is to standardize the market: Anti-counterfeiting label technology can effectively combat counterfeit and shoddy products on the market, increase the cost of counterfeiting, and standardize the market.