Shenzhen City Industrial Co., Ltd. Contact: Liu Jinrong Fixed: 075529966071
Mobile: 13510810460
Fax: 075529966073
Address: 5th Floor, Building 3, Guangyu Industrial Park, Xixiang Street, Baoan District, Shenzhen

Laser hot stamping security label
Laser hot stamping security label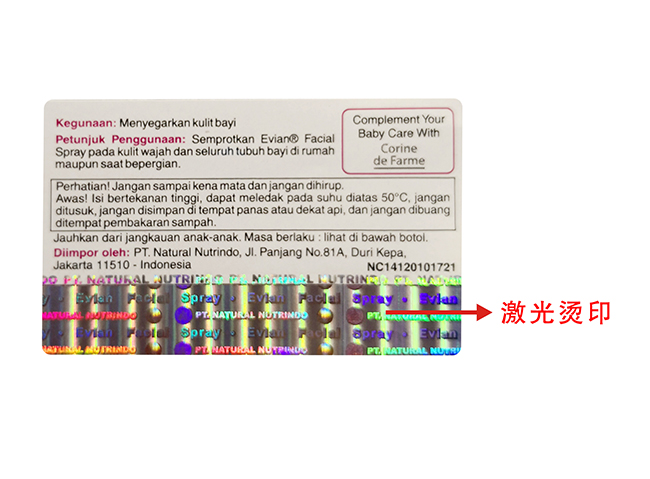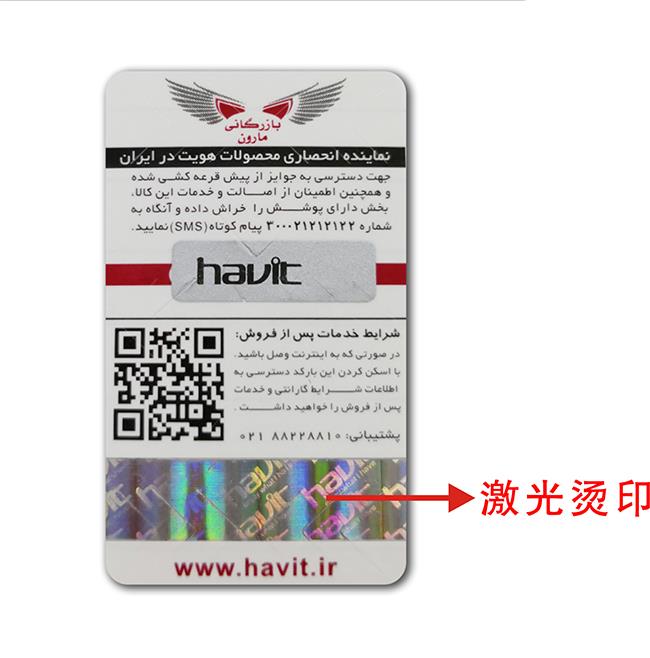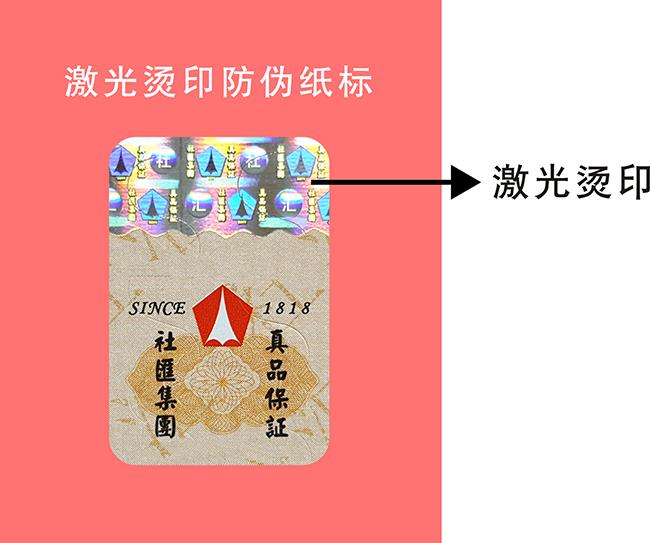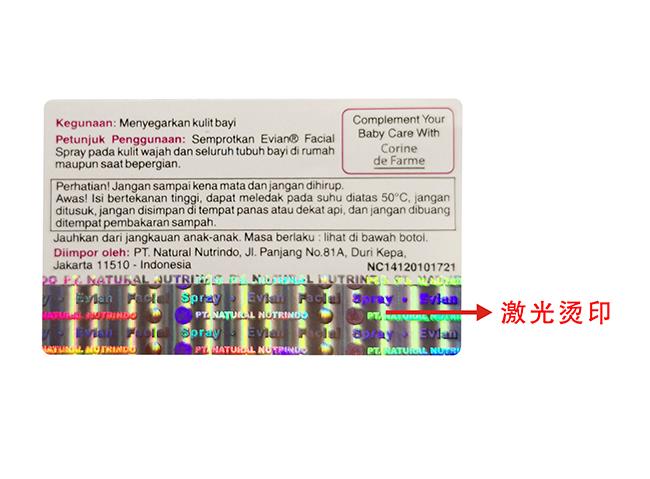 Laser hot stamping security label
According to the needs of the domestic market, since 1997, China has begun to use laser hot stamping anti-counterfeiting labels on product packaging as a new development direction, focusing on research and development of rapid laser holographic positioning hot stamping materials. After two years of hard work, China has developed a fast-responding peeling layer material, hot-melt adhesive and imaging layer with high diffraction efficiency, which solves the problem of material preparation and production process, plus the advantages of the original laser holographic anti-counterfeiting technology. It is the first in China to successfully develop laser holographic high-speed positioning hot stamping foil. This has made China occupy a place in this high-tech industry, and at the same time forced the import of holographic positioning hot stamping foil to greatly reduce the price, thus saving costs for the packaging printing enterprises using holographic positioning hot stamping foil in China, which has made it larger. Profit margin.
Hot stamping laser laser
The development of hot stamping laser laser marking in the anti-counterfeiting application of cigarette packets has experienced five processes: self-adhesive paste holographic anti-counterfeiting mark, holographic composite, holographic transfer, holographic hot stamping, holographic positioning hollow positioning hot stamping.
At present, the anti-counterfeit label factory hot stamping laser laser marking process is the main method for mass application of holograms, especially in the combination of security and anti-counterfeiting and packaging printing. The hologram printed on the substrate is very thin, blending with the substrate, and the printed pattern and color on it can be combined to obtain a good visual effect.
For hot stamping laser lasers, media requiring hologram recording has a high resolution, usually up to 3000 line pairs/mm or more; also requires the imaging layer of holographic hot stamping foil to ensure high resolution laser hologram information No loss, to ensure that the hologram after hot stamping still has high diffraction efficiency.
According to the different hot stamping process, hot stamping laser laser marking can be roughly divided into three types, namely low speed holographic hot stamping, fast chaotic holographic hot stamping and high speed positioning holographic hot stamping. Among them, the high-speed positioning holographic hot stamping technology has the highest requirements and the highest anti-counterfeiting strength. It is necessary to ensure that the hologram is completely and accurately stamped at a specified position under high production efficiency, and the positioning accuracy cannot be lower than ±0.25 mm.
In order to produce fast positioning holographic hot stamping foil, in addition to certain requirements for imaging layer, separation layer and hot melt adhesive, it also puts high requirements on the precision of holographic hot stamping foil molding process and closing process, so as to ensure hot The printed pattern is precisely positioned.