Shenzhen City Industrial Co., Ltd. Contact: Liu Jinrong Fixed: 075529966071
Mobile: 13510810460
Fax: 075529966073
Address: 5th Floor, Building 3, Guangyu Industrial Park, Xixiang Street, Baoan District, Shenzhen

Hot Stamping Laser Radium marking
Hot Stamping Laser Radium marking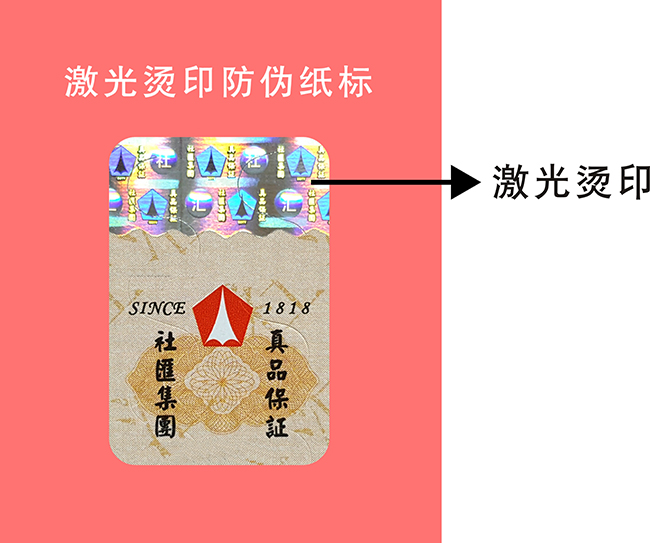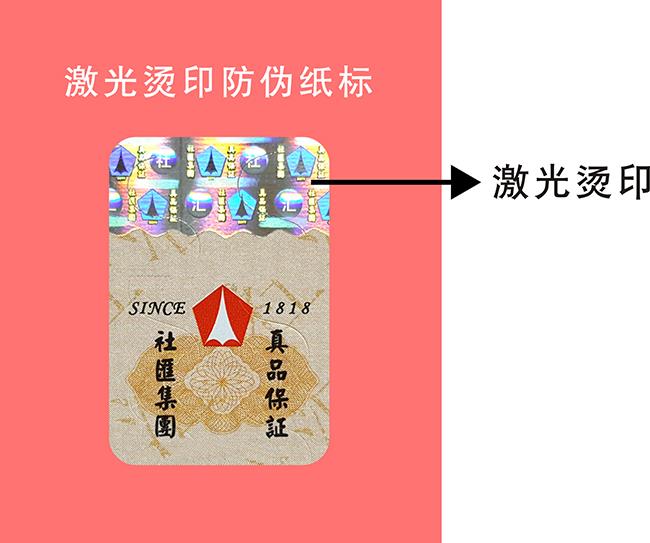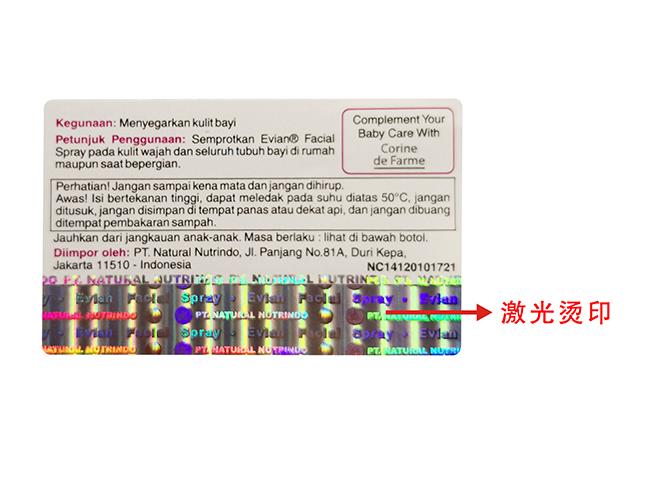 Hot Stamping Laser CD marking in the anti-counterfeiting application of cigarette bag development, experienced the non-adhesive paste holographic anti-counterfeiting logo, holographic composite, holographic transfer, holographic hot stamping, holographic positioning hollow positioning hot stamping 5 processes.
At present, anti-counterfeiting label factory hot stamping Laser Radium marking process is the main method of large-scale application of holograms, in the safety of anti-counterfeiting and packaging printing combined with the same. Hot stamping in the substrate of the hologram is very thin, and the substrate into one, with its printed patterns and colors, you can get a good visual effect.
For hot stamping laser lasers, the media that records holograms are required to have a high resolution, usually to be able to reach 3000 lines to/mm or more, and the imaging layer of holographic hot stamping foil is required to ensure that the information of high resolution laser hologram is not lost, so as to ensure that the hologram after hot stamping still has a high diffraction efficiency.
According to the anti-counterfeiting label factory hot stamping process, hot stamping laser radium can be roughly divided into 3 types, that is, low-speed holographic hot stamping, fast messy version of holographic hot stamping and high-speed positioning holographic hot stamping. Among them, high-speed positioning holographic hot stamping technology is the most demanding, the most anti-counterfeiting strength, the need to ensure that in the high production efficiency, the hologram complete, accurate hot stamping in the designated position, positioning accuracy can not be less than ±0.25mm.
The production of fast positioning holographic hot stamping foil, in addition to the imaging layer, separation layer and hot melt adhesive has certain requirements, but also the holographic hot stamping foil molding process and the accuracy of the separation process put forward a high demand, so as to ensure that the hot stamping pattern accurate positioning.