Shenzhen City Industrial Co., Ltd. Contact: Liu Jinrong Fixed: 075529966071
Mobile: 13510810460
Fax: 075529966073
Address: 5th Floor, Building 3, Guangyu Industrial Park, Xixiang Street, Baoan District, Shenzhen

Laser paper label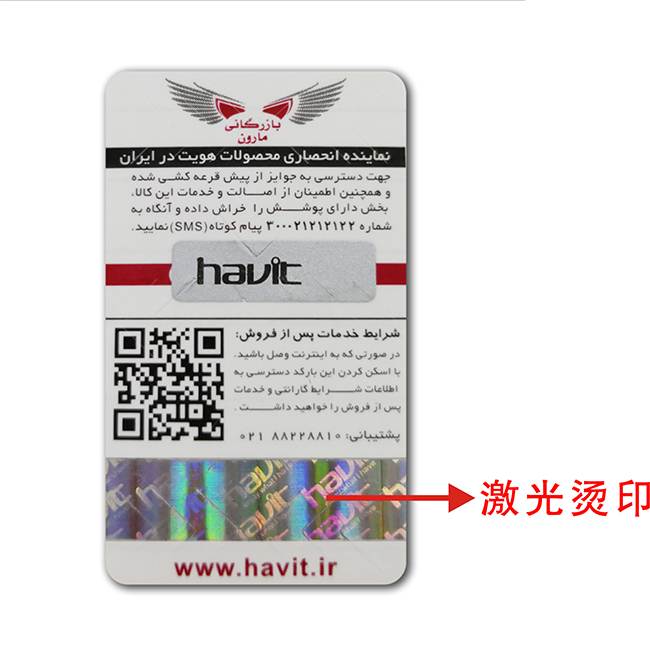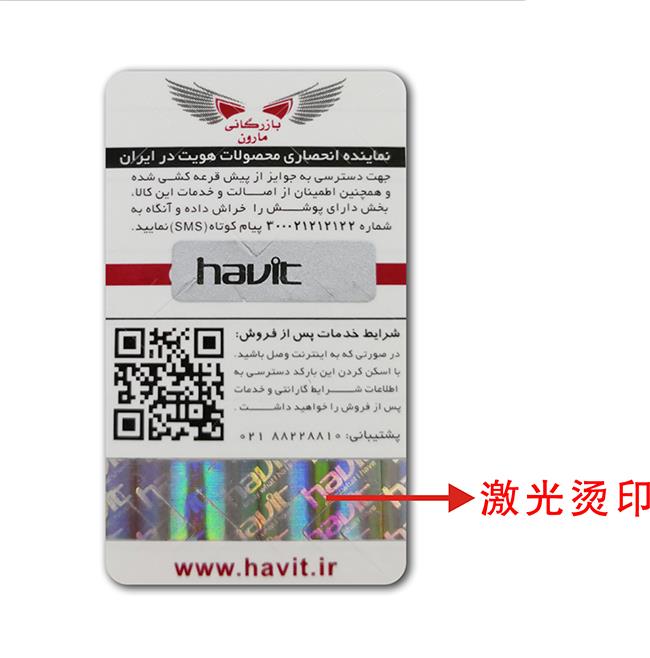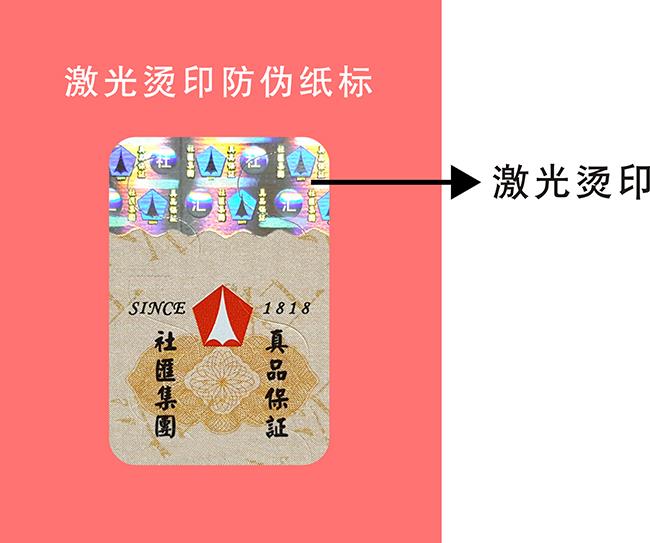 Laser paper label means that the product's anti-counterfeiting code is obtained by uncovering the coating. The principle is to give the product a unique irreversible code. The consumer can verify the query in the Credit Suisse anti-counterfeiting query verification system through the specified query on the label. Get the authenticity information of the tag. Its commonly used label carrier is a self-adhesive material.
The anti-counterfeit label factory laser paper label supports a variety of query verification methods. The current mainstream solutions are:
1,400 telephone enquiries
The consumer dials the 400 phone number on the security label and enters the laser paper label to verify the authenticity of the product according to the voice prompt.
2, SMS query
The anti-counterfeit label coating is scraped off to obtain the anti-counterfeit label, and the edited short message is sent to the designated telephone on the anti-counterfeit label, and the reply SMS verification product can be received.
3, QR code query
Scratch the coating of the QR code on the label, and consumers can scan the QR code through various scanning software to know the authenticity.
4, website inquiry
Consumers can go to the official website of the merchant or the inquiry verification platform provided by the anti-counterfeiting company, and input the laser paper label to verify the authenticity of the product.
5, WeChat public number query
Consumers can follow the merchant WeChat public number and click on the menu security check page. Enter the anti-counterfeit code to know the authenticity.
What is the role of the product laser paper label?
1: Generally, laser paper labels need to be covered with a scratch coating or on the bottom layer of the logo. This is because the laser paper label needs to be made hidden, and a laser similar to the ID number is generated for the product through the server. Paper labels, these laser paper labels are recorded in the background of the server. When the consumer queries the laser paper label, the system will transfer the data corresponding to the ID card information, and will prompt that this is a laser paper produced by a certain company. The label indicates that it is genuine. If it appears that it has been queried multiple times or the laser paper label is wrong, it may be a counterfeit product. This process is the principle of the laser paper label. 2: Laser paper labels may not be able to make counterfeit fake products 100%, but they can crack down on counterfeiting to the extent that consumers can buy them and improve the quality of their products.