Shenzhen City Industrial Co., Ltd. Contact: Liu Jinrong Fixed: 075529966071
Mobile: 13510810460
Fax: 075529966073
Address: 5th Floor, Building 3, Guangyu Industrial Park, Xixiang Street, Baoan District, Shenzhen

Digital anti-counterfeiting trademark
Digital anti-counterfeiting trademark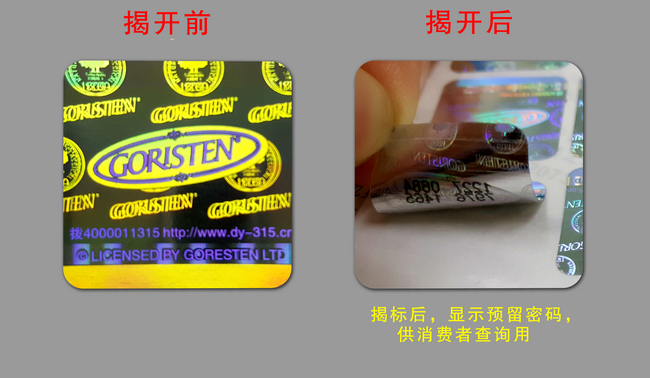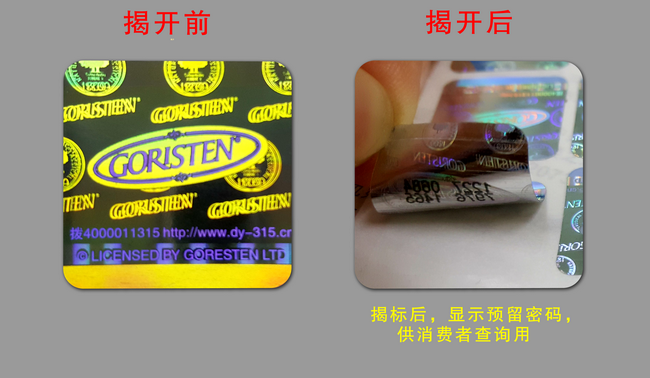 First, digital anti-counterfeiting technology adopts domestic excellent self-service query monitoring platform
Consumers only need to check the authenticity of enterprise products through 800, 400, mobile phone text messages and the Internet. At the same time, Shenniao anti-counterfeiting can use the self-service query monitoring platform of this system to view the query rate of anti-counterfeiting labels and all the information of consumption inquiry information (including consumption). Check the anti-counterfeit phone number, website address, mobile phone number, time of inquiry, true and false rate of inquiry, etc.). This will not only help companies to counter product rights, but also provide important reference for marketing decisions through the above information.
Second, digital anti-counterfeiting technology took the lead in passing advanced anti-counterfeiting technology review
According to the provisions of national laws, all anti-counterfeiting technologies of units engaged in anti-counterfeiting technology must pass the national unified review, otherwise they cannot engage in anti-counterfeiting technology applications. If the anti-counterfeiting technology logo that has not passed the anti-counterfeiting technology review will be faced with the investigation by the local quality supervision bureau, it may face the punishment of the product being removed or fined. So please choose a professional anti-counterfeiting technology entity.
Third, domestic excellent comprehensive anti-counterfeiting technology
According to the needs of customers and market products, we have launched multi-level comprehensive anti-counterfeiting technology, which is specially used for consumer identification and inquiry. It is also used for the identification of dealers and manufacturers. The multi-anti-counterfeiting technology is safe and reliable. Digital + unlocking anti-counterfeiting technology + Special 3D laser film; digital + RMB version of anti-counterfeiting technology;
4. Special special anti-counterfeiting materials
QR code anti-counterfeit label can be customized for different types of products and different packaging appearances of customers. It can be customized for smooth, greased and rough anti-counterfeit papers. Sticky tire anti-counterfeit stickers, renminbi fluorescent fiber paper, torn paper, anti-counterfeit watermark paper and other special paper materials.