Shenzhen City Industrial Co., Ltd. Contact: Liu Jinrong Fixed: 075529966071
Mobile: 13510810460
Fax: 075529966073
Address: 5th Floor, Building 3, Guangyu Industrial Park, Xixiang Street, Baoan District, Shenzhen

The importance of laser anti-counterfeiting labels
The importance of laser anti-counterfeiting labels
In the eyes of most consumers,Laser security labelIt is only a pattern of the product, but in the eyes of a brand owner, it plays a vital role in the product. Anti-counterfeiting label manufacturers provide many anti-counterfeiting services for brand owners every year, and the anti-counterfeiting label technology is constantly improving. From the previous ink anti-counterfeiting labels to the current laser anti-counterfeiting labels, they are all in order to better serve the brand owners. For brand owners, how important is the laser anti-counterfeiting label? Let's understand together.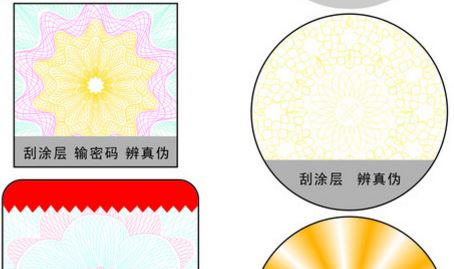 For brand owners, the laser anti-counterfeiting label is equivalent to the ID card of the product, which can demonstrate the authenticity and reliability of their brand and reduce the risk of counterfeiting the product. Friends who like to eat chili should all know the brand "Lao Ganma". Ten years ago, Lao Ganma was counterfeited because of its growing reputation. Many fake Lao Ganma chili sauces appeared in supermarkets. In order to prevent this phenomenon, Lao Gan Ma, in conjunction with anti-counterfeiting label manufacturers, once launched an anti-counterfeiting label, which can display the three characters of regular products by writing in a pen on the designated area of ​​the label. This anti-counterfeiting technology did prevent some counterfeit and shoddy manufacturers at the time, but the good times did not last long, and this anti-counterfeiting function was quickly breached. The challenges faced by anti-counterfeiting labels are quite arduous. With the continuous development of laser technology, laser anti-counterfeiting labels have been developed to solve most of the counterfeiting problems, and the products in supermarkets are more regular. In the past two years, the laser technology has been continuously improved, and the laser anti-counterfeiting label has been introduced, so that the anti-counterfeiting safety of products is more guaranteed.
Laser anti-counterfeiting labels are an important measure to protect products from being counterfeited and an effective means to prevent illegal businesses from counterfeiting. On the road to anti-counterfeiting, brand owners and counterfeiters have been fighting wits and courage. From ink anti-counterfeiting signs to laser anti-counterfeiting labels, brand owners have been defending the interests of their brands and fighting counterfeiters. Anti-counterfeiting label manufacturers are also constantly researching and exploring, constantly improving anti-counterfeiting technology, and providing anti-counterfeiting solutions for brand owners. Because of the existence of unscrupulous merchants, the road to anti-counterfeiting will never end. Laser anti-counterfeiting labels need continuous development to achieve better product anti-counterfeiting safety. At the same time, it is hoped that there will be fewer and fewer counterfeit products.