Shenzhen City Industrial Co., Ltd. Contact: Liu Jinrong Fixed: 075529966071
Mobile: 13510810460
Fax: 075529966073
Address: 5th Floor, Building 3, Guangyu Industrial Park, Xixiang Street, Baoan District, Shenzhen

Application of anti-counterfeit QR code inkjet printer
Application of anti-counterfeit QR code inkjet printer
What we see dailyAnti-counterfeiting QR CodeIt is usually printed on the outer packaging of the product, with the brand LOGO and product code beside it. Consumers can scan the QR code and enter the product code for verification. In order to prevent product codes from being counterfeited, tamper-evident technology and inkjet technology are usually used. The anti-counterfeiting QR code is meaningless even if it is copied, so anti-counterfeiting technology is not required. The anti-counterfeiting information of this system can be produced by the inkjet printer.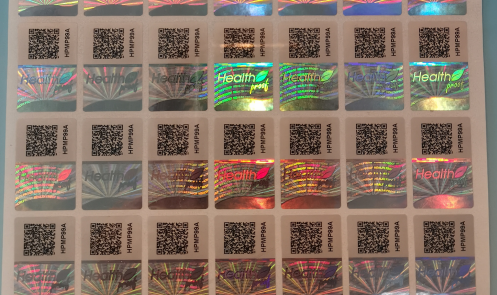 Anti-counterfeiting QR code inkjet printer is a kind of digital printing equipment, which is relatively flexible. It can automatically generate new content from the data in the system to print products. In the anti-counterfeiting label, the two-dimensional code is usually fixed, and the product code varies from product to product. The inkjet printer can meet the needs of this kind of printing and can automatically generate the correct anti-counterfeiting code. Even if some of the anti-counterfeiting QR codes are variable and contain the traceability information of the product, the inkjet printer can also produce the QR code with variable data, giving the product a unique mark.
Anti-counterfeiting QR code inkjet printers are usually divided into two types, one uses UV ink to print, the other uses laser to print. Among them, UV ink jet printing has a wide range of applications and can have good adhesion effects on different materials. All kinds of anti-counterfeit label materials on the market can be jet printed. At the same time, UV ink jet printing can not only perform monochrome jet printing, but also color jet printing, which can meet the printing needs of different anti-counterfeiting QR codes. At present, the inkjet printers on the market include single-head printing and multi-head printing. The printing speed and accuracy are high, which can meet the production needs of many anti-counterfeiting manufacturers.