Shenzhen City Industrial Co., Ltd. Contact: Liu Jinrong Fixed: 075529966071
Mobile: 13510810460
Fax: 075529966073
Address: 5th Floor, Building 3, Guangyu Industrial Park, Xixiang Street, Baoan District, Shenzhen

The application of laser holographic anti-counterfeiting in the pharmaceutical industry
The application of laser holographic anti-counterfeiting in the pharmaceutical industry
In order to improveLaser holographic anti-counterfeitingLabel manufacturers often use various anti-counterfeiting technologies together to produce labels that are more difficult to counterfeit. As far as label materials are concerned, there are nanomaterials, heat-sensitive materials, gas-sensitive materials, and temperature-sensitive materials. These materials have beautiful appearance and good anti-counterfeiting performance. After being combined with laser holographic anti-counterfeiting, they can be used in many different industries. Among them, pharmaceutical manufacturing is a more common industry.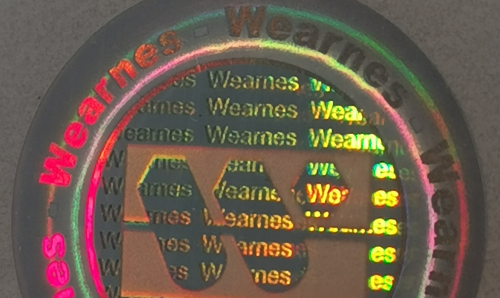 The application of laser holographic anti-counterfeiting in the pharmaceutical industry has been continuously improved, and it is more in line with the anti-counterfeiting verification work of various drugs. In the years of development of laser anti-counterfeiting, its technology and structure have undergone great changes. From the initial 2D and 2D technologies to the current digital holography, laser holographic anti-counterfeiting can now be combined with different anti-counterfeiting technologies. For example, on the outer packaging of many medicines, it can be seen that laser holographic labels are used as carriers, and technologies such as laser coding and telephone anti-counterfeiting are added to form a comprehensive label with better anti-counterfeiting effects. On such a label, consumers can verify the authenticity of the medicine by telephone or other means. In order to prevent counterfeiters from transferring real labels, label manufacturers have also adopted anti-counterfeiting technology. As long as the laser holographic anti-counterfeiting label is lifted, it cannot be used again.
Laser holographic anti-counterfeiting labels are generally printed on the outer packaging of medical products, which can greatly reduce the difficulty of printing. In order to ensure that the products are not repackaged, many pharmaceutical factories will paste laser holographic anti-counterfeiting stickers on both ends of the packaging box after completing the packaging of the drugs. At present, many domestic label manufacturers have mastered various anti-counterfeiting technologies and their application is relatively mature.