Shenzhen City Industrial Co., Ltd. Contact: Liu Jinrong Fixed: 075529966071
Mobile: 13510810460
Fax: 075529966073
Address: 5th Floor, Building 3, Guangyu Industrial Park, Xixiang Street, Baoan District, Shenzhen

Reasons for the confusion in the pesticide laser anti-counterfeiting label market
Reasons for the confusion in the pesticide laser anti-counterfeiting label market
Pesticide nowLaser security labelThe anti-counterfeiting work is carried out by combining anti-counterfeiting technology with two-dimensional code technology. The current anti-counterfeiting phenomenon is very confusing. Some pesticide products do not have QR code anti-counterfeiting labels, and consumers cannot check the authenticity of the products themselves. Some anti-counterfeiting labels cannot find out the correct product information like anti-counterfeiting laser labels. We summarized all the chaos in the current market, and found out the reasons for the chaos in the pesticide laser anti-counterfeiting label market.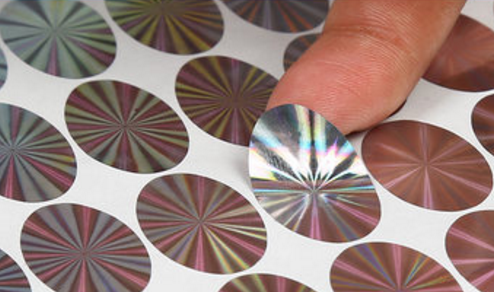 Pesticide laser anti-counterfeiting labels are anti-counterfeiting labels that government departments require pesticide manufacturers to mark, but the policy is only proposed but there is no complete supervision. There is no rule to make a circle, and without strict law enforcement personnel, the rule is empty and has no effect. Because the government's supervision in this area is too poor, pesticide manufacturers do not label their products such as QR code anti-counterfeiting labels in order to save production costs. Moreover, consumers have no anti-counterfeiting requirements for pesticide products, and do not feel that pesticides without anti-counterfeit labels will cause problems. There is also such a big confusion in the pesticide laser anti-counterfeiting label. Another big reason is the imperfect traceability system. The traceability system is an anti-counterfeiting information database for pesticide products. At present, this information database is a system established by other institutions entrusted by pesticide manufacturers. This system is not standardized and imperfect. When consumers check the corresponding traceability system through the anti-counterfeiting label, there will be problems such as network abnormality, and they cannot query the authenticity information as quickly and effectively as the anti-counterfeiting laser label in the liquor industry.
The above is the analysis of the reasons for the confusion in the pesticide laser anti-counterfeiting label market. Through the analysis, we have learned that there are three reasons. The objective reason is the imperfect traceability system, and the subjective reason is the insufficient supervision of government departments and the indifferent attitude of consumers. To solve the problem of market confusion and make the QR code anti-counterfeiting label popularized to every pesticide product, it requires government support and industry efforts. Government departments can take the lead in establishing a traceability system like the West Lake Longjing anti-counterfeiting laser label, so that all anti-counterfeiting labels can find out the correct product information. Only when consumers really pay attention to the anti-counterfeiting of pesticides and supervise the labeling of pesticide laser anti-counterfeiting labels can this market be truly regulated.