Shenzhen City Industrial Co., Ltd. Contact: Liu Jinrong Fixed: 075529966071
Mobile: 13510810460
Fax: 075529966073
Address: 5th Floor, Building 3, Guangyu Industrial Park, Xixiang Street, Baoan District, Shenzhen

Application of Anti-counterfeit QR Code in License Plate
Application of Anti-counterfeit QR Code in License Plate
Anti-counterfeiting QR CodeBecause it can carry a lot of information, it can be used as a carrier for product traceability, has high anti-counterfeiting characteristics, and is widely used in various industries. Anti-counterfeiting QR codes are commonly used in some commodities, such as liquor, clothes, tobacco, and electronic products. Consumers can scan to verify the authenticity of the products. Anti-counterfeiting QR codes are also used on some special items, such as motor vehicle license plates.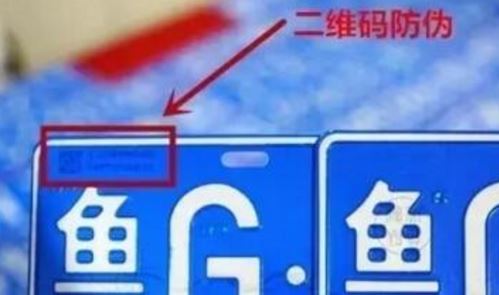 The anti-counterfeiting QR code can gather a lot of information on the license plate, such as the license plate number, manufacturer, serial number, and production date, etc., and form it into the identification information of the license plate. The public security traffic management agency will issue a USBkey digital certificate to identify the information. Encryption, generate ciphertext, and generate anti-counterfeiting QR code based on ciphertext information. Use marking equipment to mark the manufacturer's name, batch number, and number plate on the back of the number plate, and at the same time mark the anti-counterfeiting QR code, and then submit the additional information such as identity information to the production management database of the license plate manufacturer, and check the above-mentioned information through the immigration platform of the Ministry of Public Security. Standardized management of identity information and additional information. When the public security traffic management agency penalizes illegal license-related activities, if it needs to identify the license plate, it can scan the anti-counterfeiting QR code on the back of the license plate and use the authorization key to decrypt the QR code to obtain all the information on the license plate. Verify the authenticity of the number plate.
Whether anti-counterfeiting QR codes can be successfully used in license plates depends on license plate manufacturers and public security traffic management departments. If these two units fail to implement a good management system, some real number plates with anti-counterfeit QR codes will flow out, disrupting the market and allowing criminals to take advantage of the loopholes. First of all, license plate manufacturers must strictly register each license plate, and destroy even defective products with anti-counterfeiting QR codes. The traffic control department of the public security shall strictly control the review of each license plate, register the information of the owner of the motor vehicle in detail, and do not act as a protective umbrella for illegal persons.