Shenzhen City Industrial Co., Ltd. Contact: Liu Jinrong Fixed: 075529966071
Mobile: 13510810460
Fax: 075529966073
Address: 5th Floor, Building 3, Guangyu Industrial Park, Xixiang Street, Baoan District, Shenzhen

The role of two-dimensional code anti-counterfeiting labels in material sampling
The role of two-dimensional code anti-counterfeiting labels in material sampling
QR code anti-counterfeiting labelBecause of the traceability function, it has been widely used in many industries, including products such as tea, tobacco and liquor. Among them, West Lake Longjing uses a QR code anti-counterfeiting label, which can put tea from the place of production, picking, processing, and sales information into the QR code. Consumers can view all the information by scanning the QR code. With reference to this anti-counterfeiting principle, people also use two-dimensional code anti-counterfeiting labels for random inspections of materials.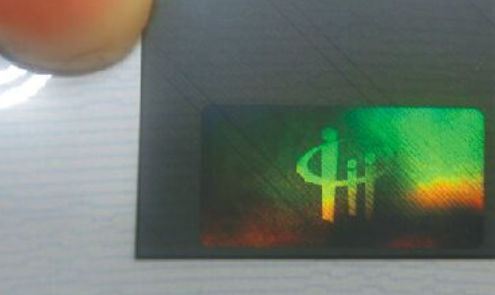 The application of the two-dimensional code anti-counterfeiting label to the sampling inspection of materials is relatively avant-garde, and has played an important role in the management and improvement of the quality of materials. In power grid construction and other projects, a lot of materials will be needed. In order to ensure the quality of the materials, they will be sampled and inspected to detect whether there are bad materials. However, the current monitoring and tracking mechanism for sampling and testing is not perfect. There are two aspects. There have been blind spots and difficulties in supervision. First of all, it is difficult to track the materials and parts randomly in the factory, because there is no obvious mark on the appearance of the materials to distinguish them, so when the materials go through multiple circulations from the material warehouse to the finished product processing, it is difficult to track them. Secondly, when off-site sampling is used, sampling and sample delivery will occur, and it is easy to be repackaged in the middle, which cannot ensure the authenticity of the materials. If the two-dimensional code anti-counterfeiting label is combined with the sample taken, the materials can be well controlled.
People can use anti-counterfeiting technology to engrave the two-dimensional code anti-counterfeiting label on the sampled materials, and enter the detected information during each step of the inspection to ensure the authenticity of each link. Because the two-dimensional code anti-counterfeiting labels use one object and one code, the information inside is difficult to copy, so it can effectively check the authenticity of the material and prevent manufacturers or other departments from tampering with the material.