Shenzhen City Industrial Co., Ltd. Contact: Liu Jinrong Fixed: 075529966071
Mobile: 13510810460
Fax: 075529966073
Address: 5th Floor, Building 3, Guangyu Industrial Park, Xixiang Street, Baoan District, Shenzhen

Explanation of fluorescent anti-counterfeiting technology of tag anti-counterfeiting label
Explanation of fluorescent anti-counterfeiting technology of tag anti-counterfeiting label
Anti-counterfeit labelIt is a commonly used type of anti-counterfeiting label. It is presented in the form of a tag and is mainly used in some clothing industries. Label manufacturers combine anti-counterfeiting technology and tag labels, allowing consumers to verify whether the clothes are genuine through the label when buying clothes. The tag anti-counterfeiting label uses many different anti-counterfeiting technologies, including ultraviolet fluorescent anti-counterfeiting technology. Let's learn more about it below.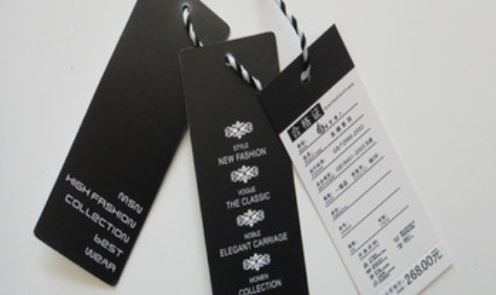 The UV fluorescent anti-counterfeiting technology of the tag anti-counterfeiting label uses the combination of ultraviolet light and special ink to hide the true and false product information in the ink, and the authenticity can be distinguished by ultraviolet light. At present, label manufacturers often use two types of ultraviolet light sources. One is short-wave ultraviolet excitation fluorescent anti-counterfeiting printing ink, whose excitation wavelength is 254nm, and the other is long-wave ultraviolet laser fluorescent anti-counterfeiting printing ink, whose excitation wavelength is 65nm. At present, the fluorescent ink used in the anti-counterfeiting label of the tag has two kinds of colorless and colored, and the anti-counterfeiting effect obtained by the test is good.
There are three commonly used fluorescent materials for tag anti-counterfeiting labels, which are organic fluorescent materials, high-temperature synthetic inorganic fluorescent materials, and rare earth organic complexes. Organic fluorescent materials are unsaturated molecules with large conjugates, which are mainly excited by sunlight. This kind of tag anti-counterfeiting label is mainly used for gorgeous decoration, with poor fluorescence stability and easy oxidation and decomposition. Secondly, the inorganic fluorescent material synthesized at high temperature is the luminescent material of fluorescent screen and fluorescent tube, which has good radiation resistance and stability. However, it is difficult to disperse in oily media, difficult to synthesize, and poor in water resistance. The cost of applying it to tag anti-counterfeiting is relatively high. Third, chemically synthesized rare earth organic complexes are used as fluorescent materials. Traditional organic rare earth fluorescent complexes have the advantages of simple preparation, easy dispersion, dissolution and purification in oily media, colorless under visible light, and strong fluorescence under ultraviolet excitation. It is also widely used in anti-counterfeiting tags.