Shenzhen City Industrial Co., Ltd. Contact: Liu Jinrong Fixed: 075529966071
Mobile: 13510810460
Fax: 075529966073
Address: 5th Floor, Building 3, Guangyu Industrial Park, Xixiang Street, Baoan District, Shenzhen

What are the requirements of the automotive industry for laser anti-counterfeiting labels
What are the requirements of the automotive industry for laser anti-counterfeiting labels
MakeLaser security labelAt the time, the manufacturer needs to communicate with the customer to confirm the design manuscript. Make the confirmed manuscript into a master, and then perform laser molding and coating. After there is no problem in detecting the master, you can confirm with the customer, and then proceed to mass production. The process of laser anti-counterfeiting label production is largely unchanged, but different industries have different requirements for production. Let's take a look at the requirements of the automotive industry.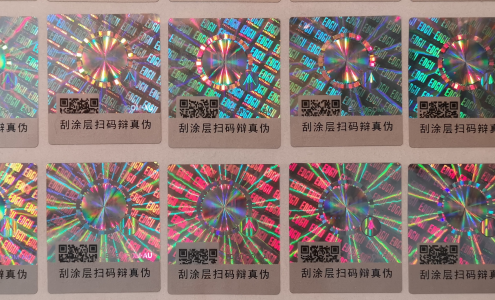 Laser anti-counterfeiting labels are used in the automotive industry, mainly for auto parts to prevent some counterfeit parts from entering the market. Because auto parts are generally made of plastic or hardware, which is different from the tobacco and alcohol products that we see daily, there are many different requirements in anti-counterfeiting technology. The verification time of the laser anti-counterfeiting label must be controlled within 30 seconds, otherwise it will affect the customer's verification experience. Anti-counterfeiting technology must be adaptable enough to be applicable to different types of packaging containers, such as wooden boxes, cartons and plastic bags. The process adaptability of the laser anti-counterfeiting label should also be strong enough to meet the requirements of manual and machine labeling and labeling. The use environment of auto parts is diversified, so the anti-counterfeiting label printed on it must also be weather-resistant and can cope with various environments.
There are two ways to print laser anti-counterfeiting labels on auto parts, one is to print the label on the outer packaging of the part, and the other is to print it directly on the part. The machinery and equipment required for these two printing methods are different, and the required processes are also different. Manufacturers of auto parts can choose appropriate printing methods according to their needs. At present, the method of directly printing laser anti-counterfeiting labels on auto parts has become more and more popular, and the anti-counterfeiting performance is also better.