Shenzhen City Industrial Co., Ltd. Contact: Liu Jinrong Fixed: 075529966071
Mobile: 13510810460
Fax: 075529966073
Address: 5th Floor, Building 3, Guangyu Industrial Park, Xixiang Street, Baoan District, Shenzhen

How to distinguish the authenticity of edible oil laser anti-counterfeit labels
How to distinguish the authenticity of edible oil laser anti-counterfeit labels
Laser security labelThe application is very extensive, people can print it on the outer packaging of a variety of goods, including electronic products, medical products, food and clothing. Companies will choose appropriate anti-counterfeiting products according to the characteristics of the products to ensure the authenticity of the products. Today we will walk into the edible oil market to see how to use laser anti-counterfeiting labels to check the authenticity of edible oil, so that people can eat the oil with confidence.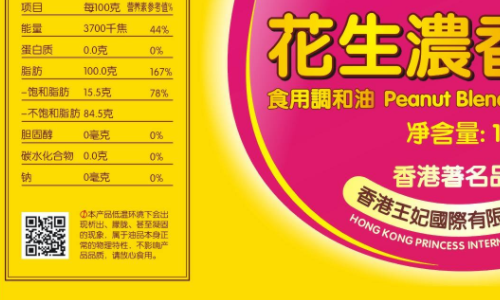 We must first check the integrity of the laser anti-counterfeiting label on the edible oil to see if there are signs of damage. Some counterfeit merchants will transfer the anti-counterfeiting labels on the original products to their own fake products. If there are some traces of damage, pay attention to it. It may be fake oil. If the laser anti-counterfeiting label is intact, then proceed to the next step of inspection according to the above anti-counterfeiting tips.
Next to the laser anti-counterfeiting label, there should be a query method printed. At present, the inquiry methods of my country's defense counterfeit labels include SMS inquiry, telephone inquiry, website inquiry and WeChat scan inquiry. When inquiring through these methods, a verification code is usually required for verification. At this time, people can scratch off the coverage of the laser anti-counterfeiting label to find the verification code. This verification code is connected to the data in the anti-counterfeiting system. If it is a fake oil verification code, it cannot be matched.
If people use laser anti-counterfeit labels to verify edible oil and find that the product cannot be verified or the result of the verification is false, they can find a merchant to verify and demand compensation for the corresponding loss. People can also find consumer associations on the phone, report businesses buying and selling counterfeit goods, and safeguard the legitimate rights and interests of consumers. Only when people pay attention to the use of laser anti-counterfeiting labels can the sale of edible oil become more regulated.